HP Jet Fusion 300/500 Series Color 3D Printers
Coming Soon in Spring of 2019
"Reinvent the wheel. And how you make it."
Concept development, visualization models and prototypes are just a few of the endless popular uses for HP Jet Fusion 3D Printing
Concept, Model, Prototype
HP Jet Fusion's speed means faster realization of new concepts. Models are in your hands quickly, taking your parts from concept to reality quickly. Fast prototypes and early samples get your products into marketing's hands to shorten your entire product development cycle.
Production - Short Run
HP Jet Fusion's combination of speed with strength and physical properties changes all the rules. Parts that were previously impossible to create by machining or molding techniques are now possible. The ability to quickly produce quantities of real working parts and even part assemblies is a total game-changer.
Applications
Functional Prototyping
Spare Parts
Replacement Parts
Short-run manufacturing
Visual Aids
Jigs, Fixtures, Tooling Components
Molds and Patterns
Surgical Planning
Custom Helmets and Braces
Industries Served, Products
Aerospace
Automotive
Electronics
Consumer Products
Medical and Dental
Architecture
Hospitals
Universities
Imagine the Possibilities
Moving Parts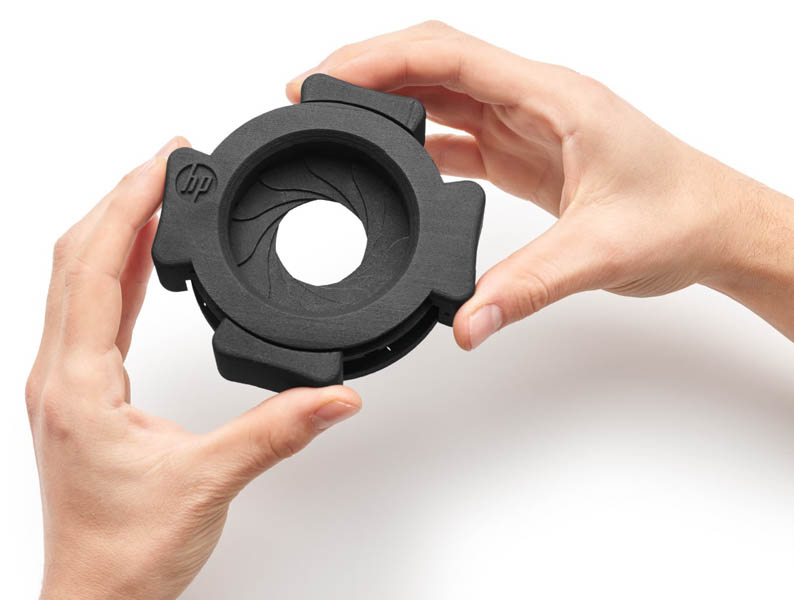 Moving Parts
Multiple moving parts for assemblies may be printed simultaneously and, in some cases, printed as an assembly, ready to go.
Complex Assemblies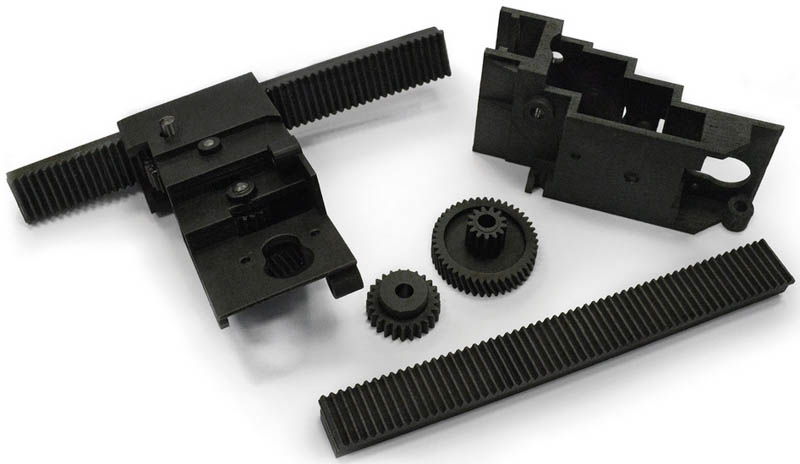 Complex Assemblies
Numerous components comprising complex assemblies may be printed at once for fast visualization, proof of concept, prototypes, and even production parts.
Plastic Gears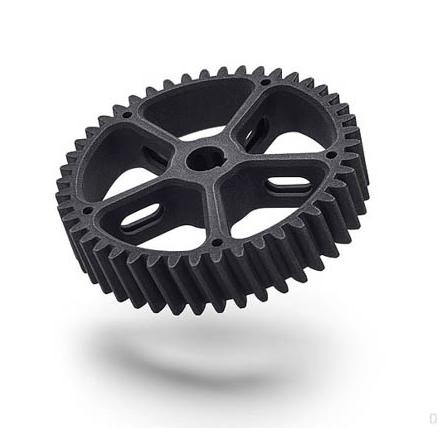 Plastic Gears
With Jet Fusion's amazing 3D resolution, close-tolerance critical parts come off the printer with production-quality finish and mechanical properties.
"Impossible" Now Possible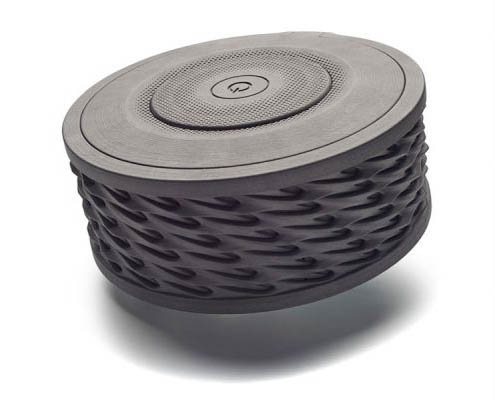 "Impossible" Now Possible
Imagination unleashed – designs which are impractical for machining or molding are quickly and accurately produced in small or large quantities on the HP Jet Fusion 3D Printers.
Ideas Come to Life: Medical Casts and Prosthetics

Ideas Come to Life: Medical Casts and Prosthetics
Imagine it – Make it! Whether for a new creative look or concept, or to help others share a mind's-eye view of a complex abstraction, the Jet Fusion can bring ideas to life. Create functional parts customized for individual fit, design, and color preferences.
Concept to Reality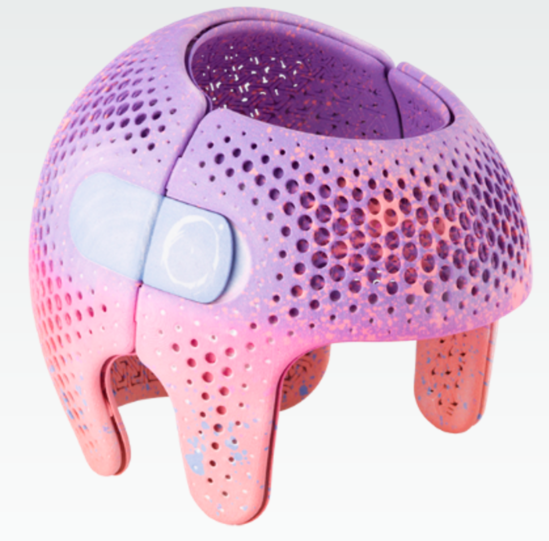 Concept to Reality
Make your ideas into reality in record time. Take your basic concepts quickly through design, testing, and marketing faster with Jet Fusion's speed and material choices.
Proof of Concept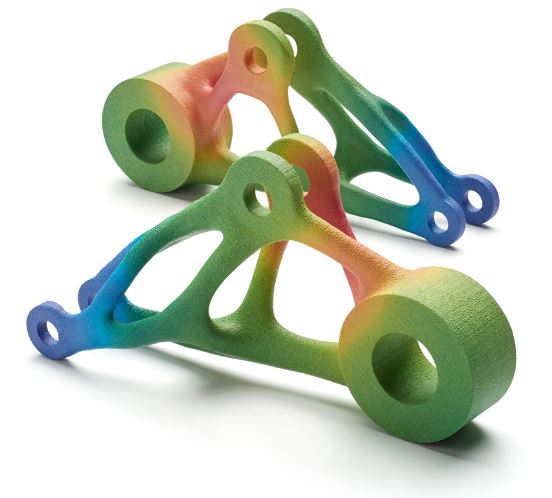 Proof Of Concept
Fast and accurate models for costly and complex assemblies help ensure design for manufacturability and serviceability.
Surgical Planning and Cancer Treatment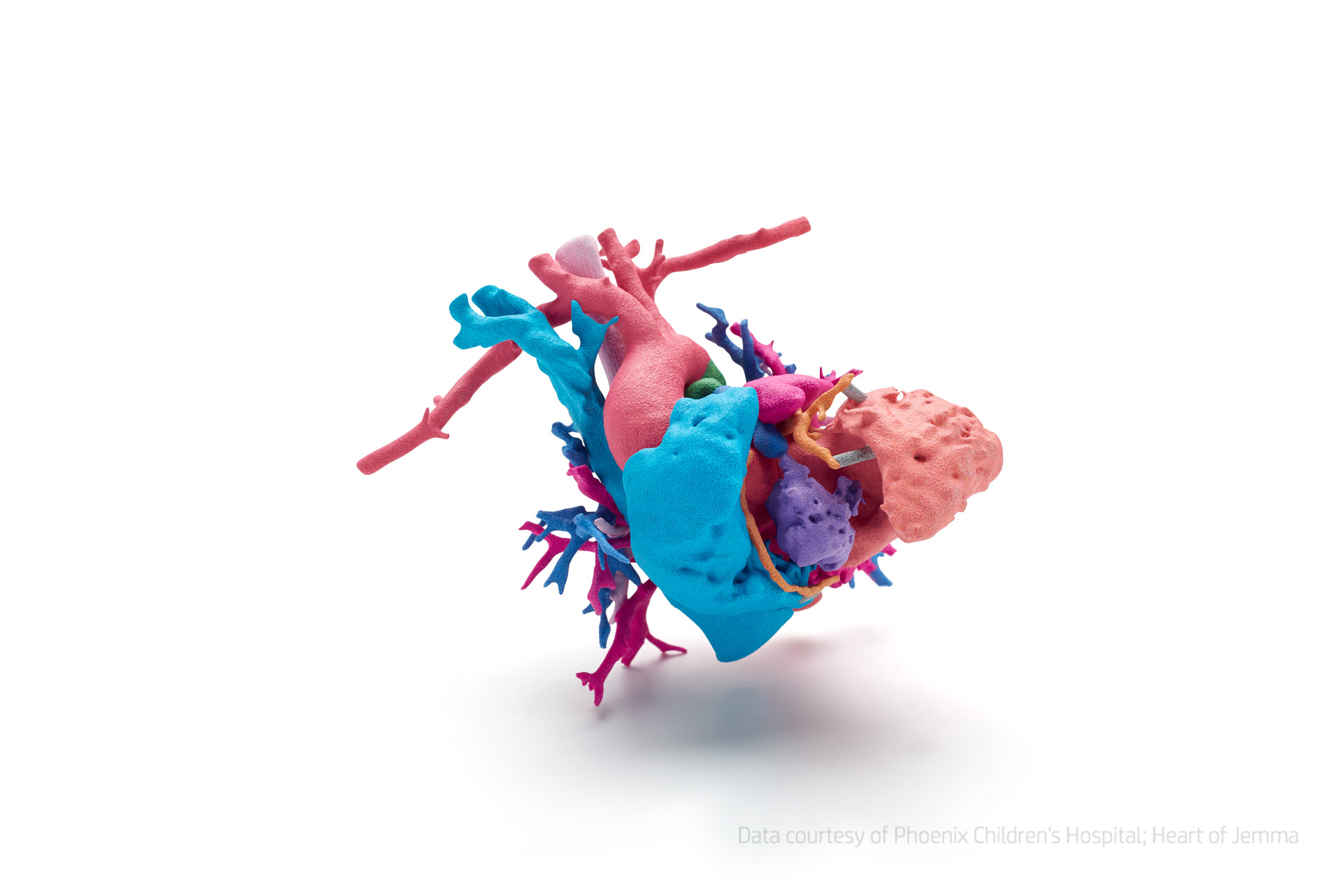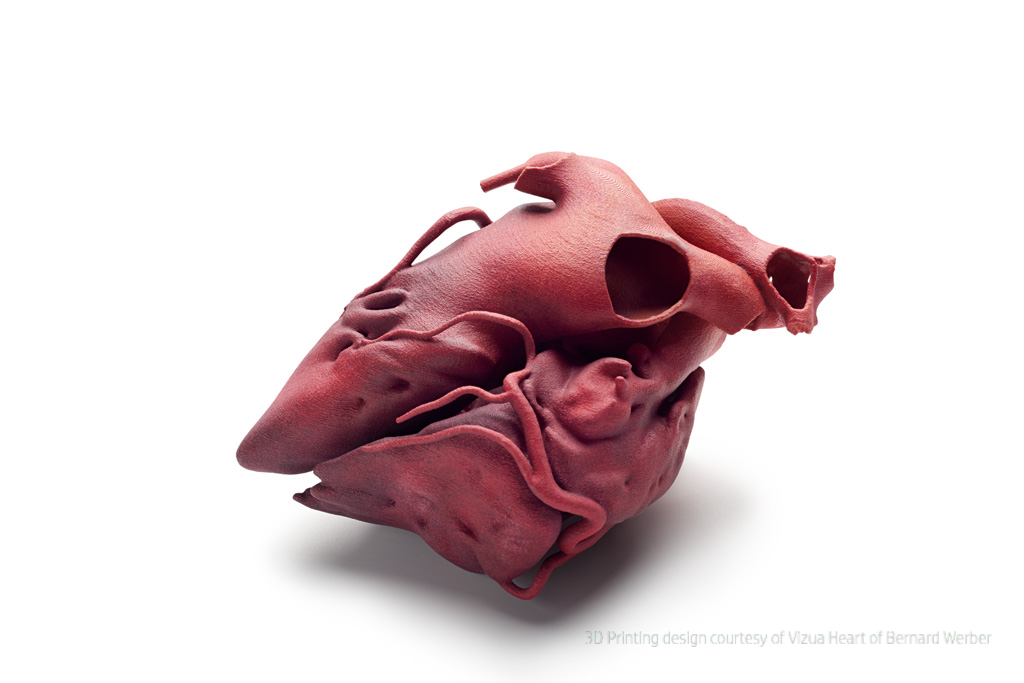 Surgical Planning and Cancer Treatment
Create life size, intricate 3D models from radiology images to show locations of tumors along with bone, internal organs, nerves, and blood vessels to plan surgery, map out challenges, and discuss a range of treatments. Less exploratory surgery results in faster surgeries, less incisions, and quicker recoveries. Help patients understand their options to make better informed decisions about treatment.
Fixtures and Jigs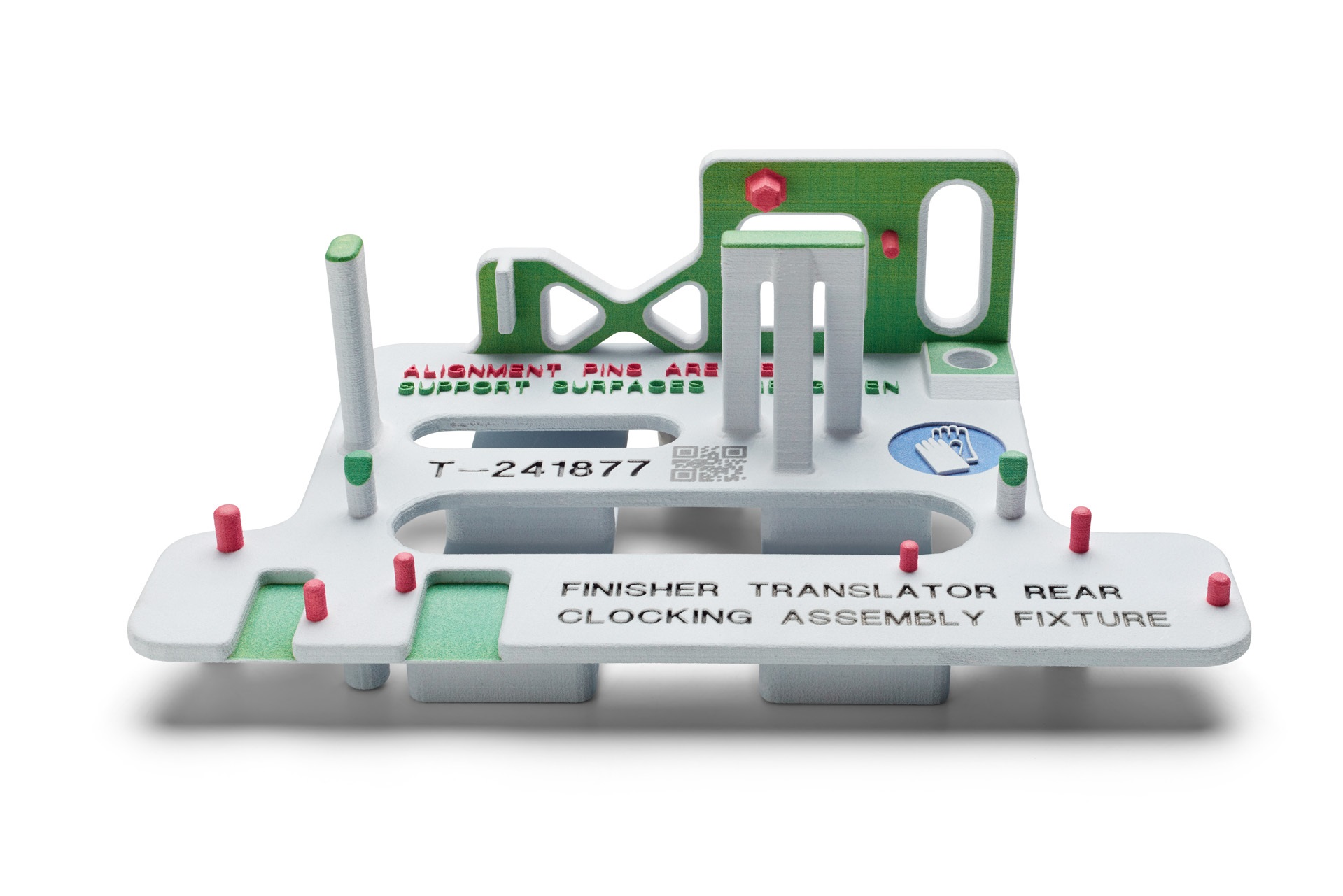 Fixtures and Jigs
Ensure accuracy and repeatability on the manufacturing line with engineering-grade thermoplastic. Add informational color, instructions, QR codes, labels, while maintaining dimensional accuracy.
Presentation Models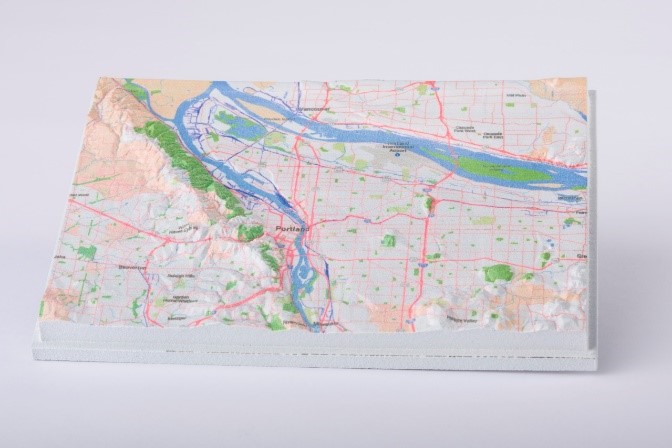 Presentation Models
Impress customers with highly detailed and visually stunning display pieces to aid in closing out proposals.
Consumer Goods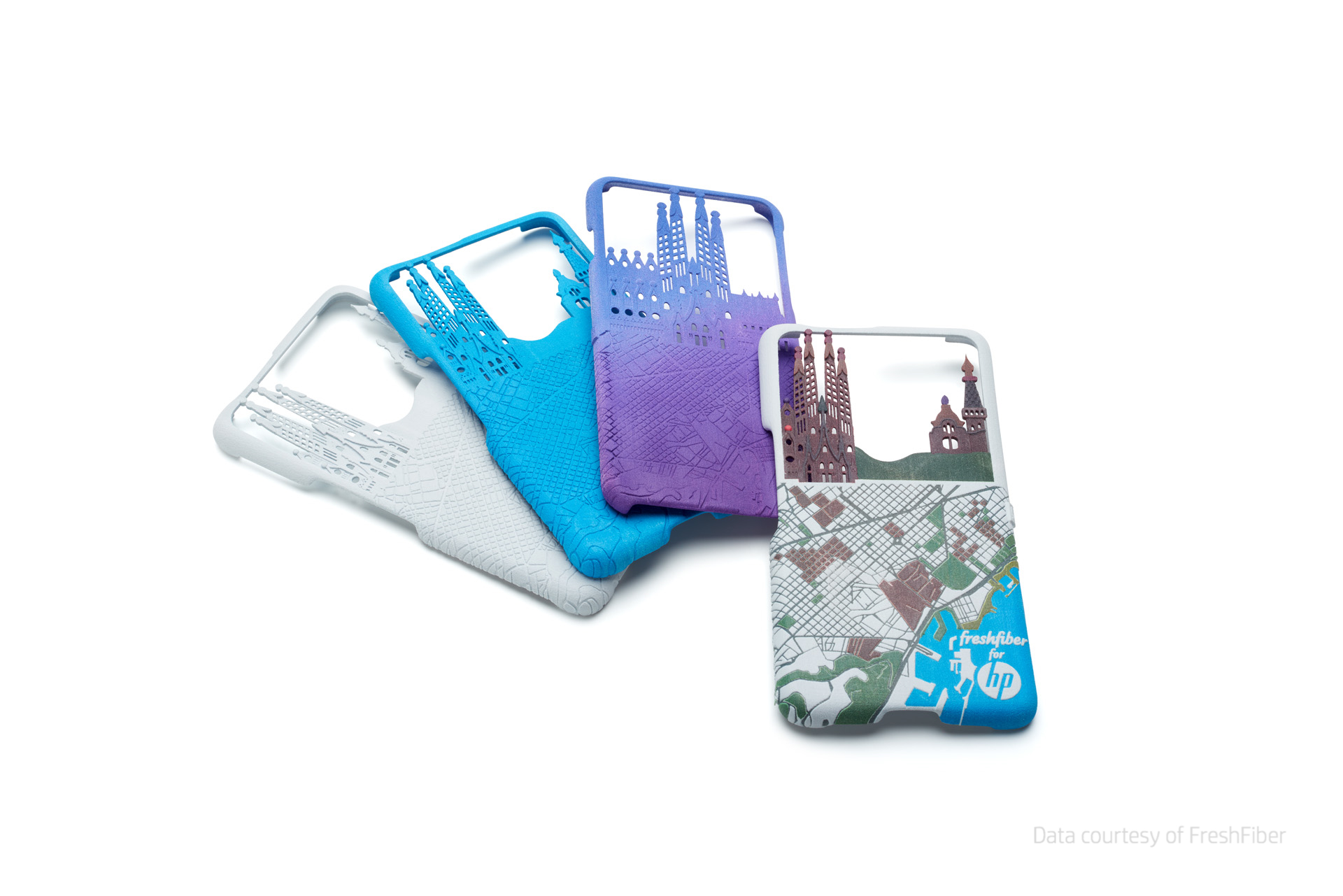 Consumer Goods
Take advantage of engineering-grade thermoplastic for strong consumer goods with unique designs, intricate detail, and custom colors.
Art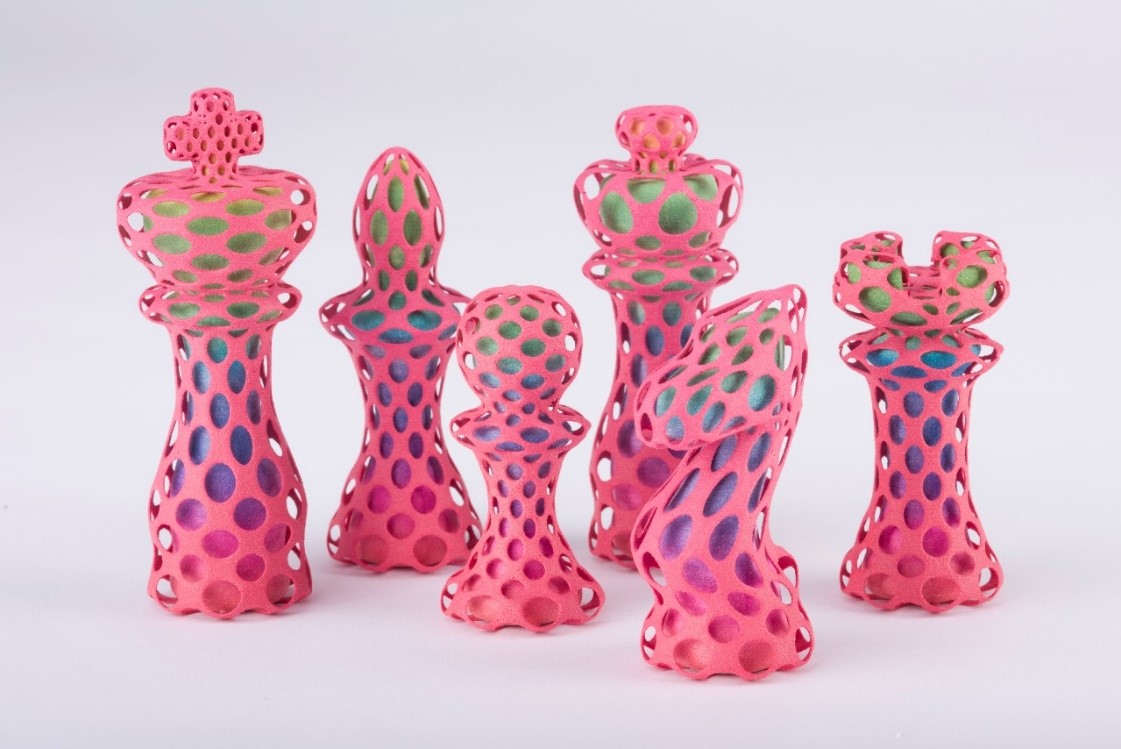 Art
Experiment with new designs, shapes, and colors.
No Limits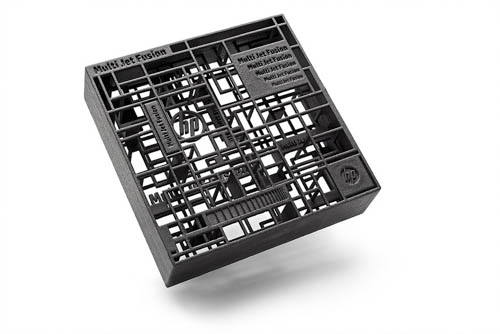 No Limits
Complex parts with accurate, inaccessible internal cavitation and details are practical even in production quantities. The HP Jet Fusion 300/500 Series Color 3D Printer opens a whole new world of possibilities.