3D Printing Set to Revolutionize Mainstream Manufacturing
Source: Huffington Post
By Vala Afshar, Contributor
12/11/2017 04:31 pm ET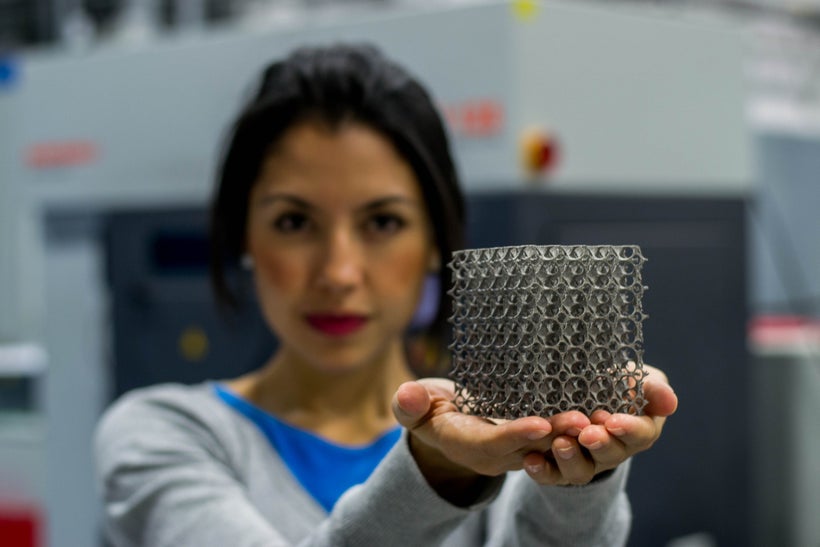 Getty
According to Gartner, 3D printing has great potential. Total spending is predicted to grow at a 66.5% CAGR to $17.7 billion in 2020, with over 6.5 million printer sales. Gartner also predicts that "by 2020, 75% of manufacturing operations worldwide will use 3D-printed tools, jigs and fixtures made in-house or by a service bureau to produce finished goods. Also, 3D printing will reduce new product introduction timelines by 25%." Enterprise 3D printer shipments is also expected to grow 57.4% CAGR through 2020.
The top priorities related to 3D printing include accelerated product development, offering customized products and limited series and increasing production flexibility. Here are additional 3D printing market forecasts:
57% of all 3D printing work done is in the first phases of the new product development
55% of companies predict they will be spending more in 3D printing services and solutions in 2017
47% of companies surveyed have seen a greater ROI on their 3D printing investments in 2017 compared to 2016

Open a new window to read the entire story on the Huffington Post website.