Vatican's Swiss Guard Trades In Metal Helmets for 3D Printed Ones
Source: 3DPRINT.COM
by Clare Scott
5/7/2018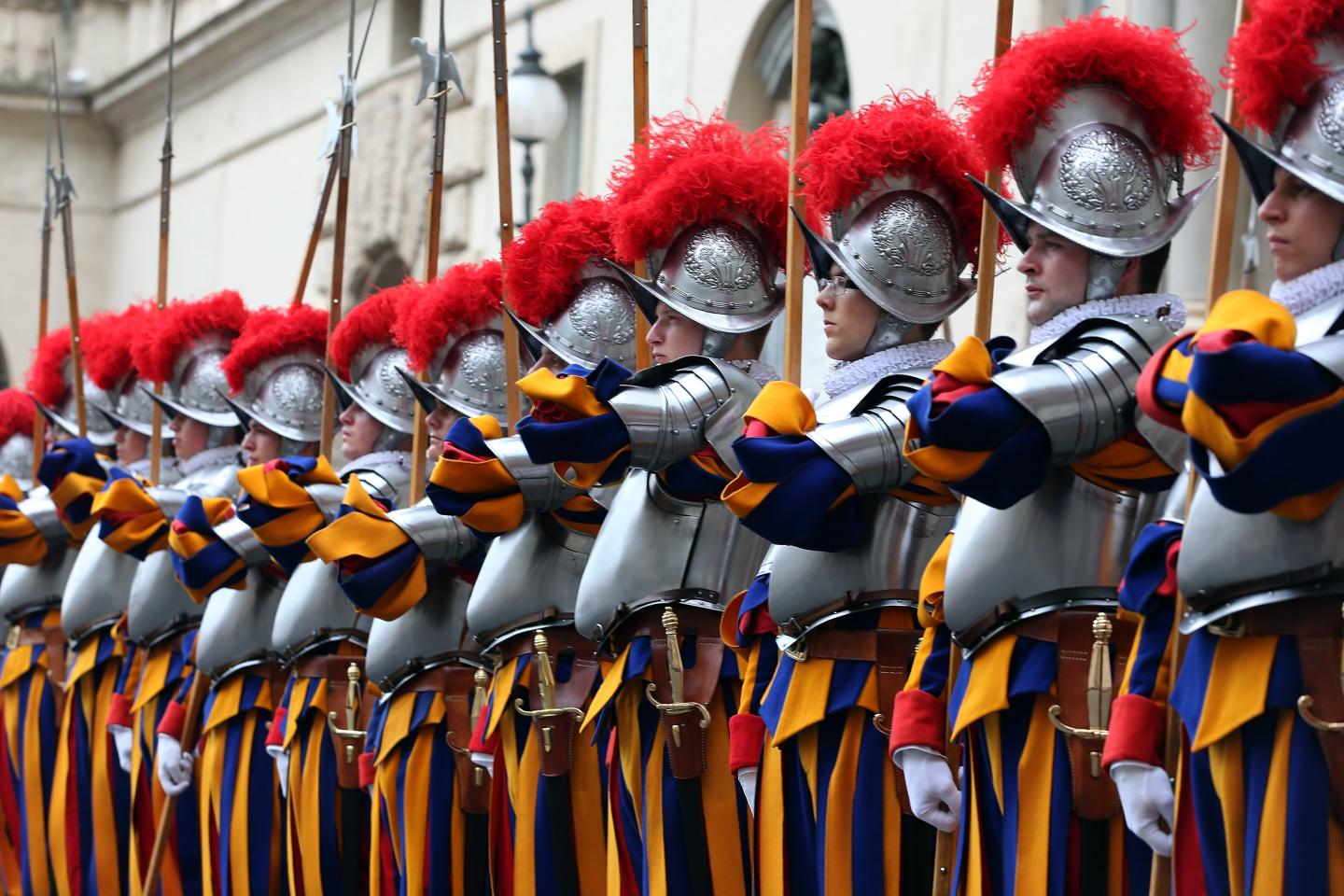 Vatican's Swiss Guard
[Image: Franco Origlia/Getty Images]
The Swiss Guard has been in existence for centuries, serving as the Vatican's private army. They have served over 40 popes and are steeped in tradition, including the red, blue and yellow Gala Uniform they wear – the colors of the Medici family. The uniform includes a helmet stamped with the crest of Pope Julius II, known as the "mercenary pope," who founded the small army in 1506. Made from sheet steel, the helmet bears a feathered crest for formal occasions.
However, some of the guards had complained of burns from the steel helmets heating up in the sun. So it was time for a change, and the Swiss Guard recently announced that it would be replacing the metal helmets with plastic ones, 3D printed from an impact-resistant, weather-resistant PVC plastic. The material will keep the guards' heads cool on sunny days, not only because of the lighter, less heat-attractive material but because ventilation channels have been integrated inside the helmets' shells. Swiss Guard spokesman Sgt. Urs Breitenmoser noted that the ceremonial helmets, which serve no defensive purpose, are intended to be worn for papal masses and state visits.
The helmets were designed using a 3D scan of the original 16th century design, then 3D printed in one piece. Each helmet costs about €880, half the price of the original metal versions. Production time is greatly shortened, too – it took about 100 hours to make the traditional forged version of a helmet, while the 3D printed versions take only about 14 hours.

Open a new window to read the entire story on the All3DP website.