Meet the HP Jet Fusion 5200 Series 3D Printer
Unleash new growth and scale production with HP's most advanced plastics 3D printing solution.
Ideal for Mid-Volume Production Environments

MANUFACTURING PREDICTABILITY

Quality-from fine detail and sharp edges to textures.Dimensional accuracy and repeatability that rivals industrial tooling-faster.
Functional parts with best-in-class isotropy. Optimal yield at industrial-level OEE.
Maximize your equipment uptime.

BREAKTHROUGH ECONOMICS

Best-in-class economics and productivity – for production environments.
Uniquely predictable and consistent print time for any type of part.
Centralized job tracking and production fleet Streamlined workflow and HP's most economical continuous 3D printing.
Flexibility and agility – without injection molding fine-tuning steps.

EXPAND INTO NEW APPLICATIONS AND MARKETS

Address more final part applications with new levels of repeatable accuracy and best-in-class economics.
Produce applications with flexible, elastomeric properties with TPU material.1
Deliver a breadth of applications for various markets with HP 3D High Reusability PA 11 and PA 12 materials today, and more in the future.2
Address sustainability, with lower carbon footprint parts, and HP 3D material offering industry-leading reusablitiy.4
The HP Jet Fusion 4200 Production Series 3D Printing Solution
Now you can make prototype and short-run production parts in-house in less than a day.
Introducing the HP Jet Fusion 3D Printing Solution, comprised of a printer, build unit and processing station with fast cooling. With a more efficient 3D printing workflow. Now you can deliver functional parts, up to 10 times faster, at the lowest cost.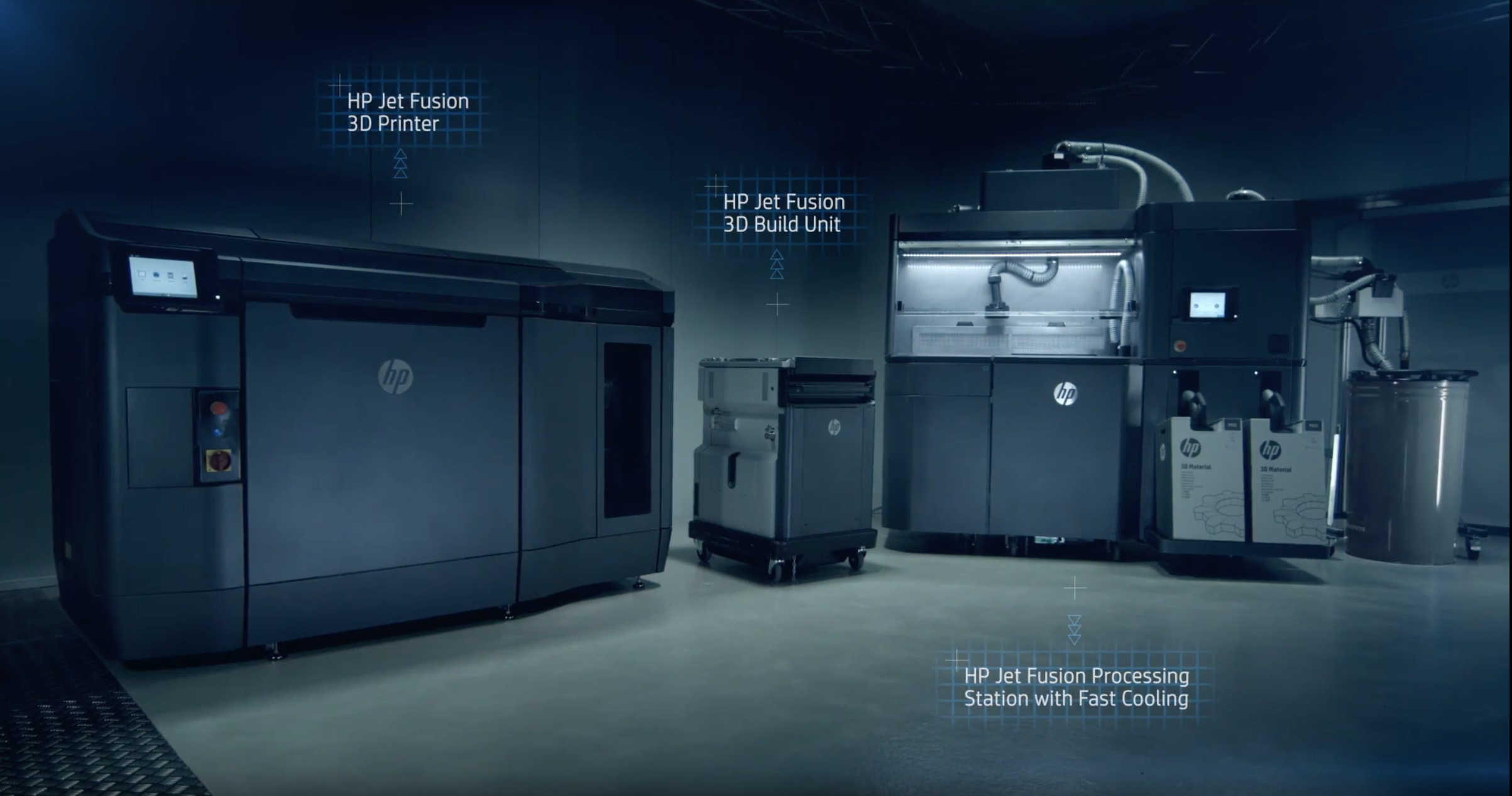 10X Faster
HP Jet Fusion 3D Printing Solution delivers dimensional parts with extreme accuracy 10 times faster than conventional fused deposition modeling (FDM) or selective laser sintering (SLS).
Half the Cost
HP Jet Fusion 3D Printing Solution produces parts at half the cost of conventional fused deposition modeling (FDM) or selective laser sintering (SLS).
340 Million Voxels per Second
A voxel is similar to a pixel with depth, a three-dimensional pixel. The HP Jet Fusion 3D Printer can place 340 million voxels per second. Each voxel is less than ⅓ the width of a human hair.
"No tooling, no warp, just print parts and go. We're excited that this will probably replace
injection molding in almost no time."

– Proto Cam