MachineMetrics OEE Machine Monitoring Solutions
Manufacture with Confidence.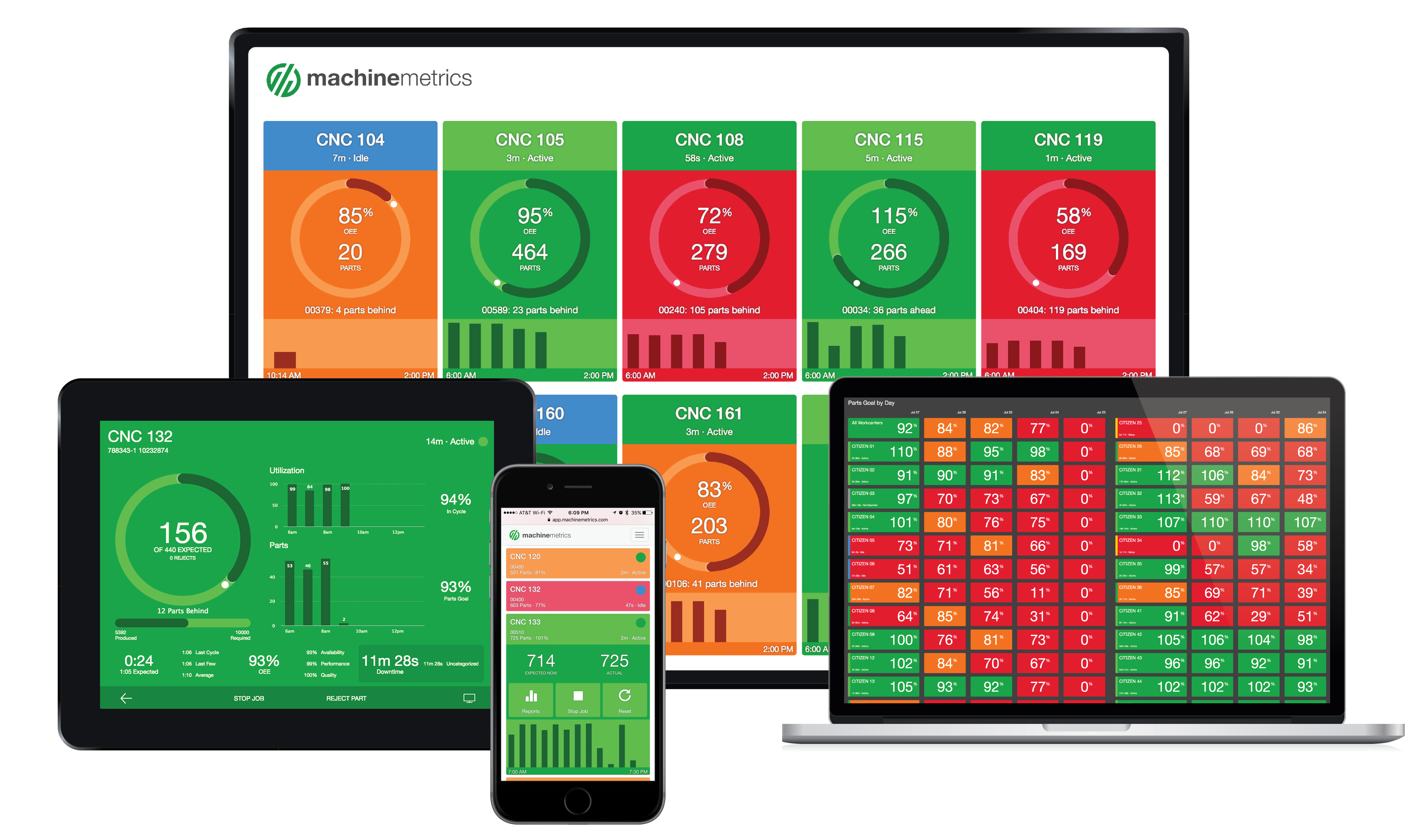 MachineMetrics displays clear, meaningful information about your machine usage to help boost your productivity
Empower your shop floor's digital transformation.
Boost your productivity with more and detailed information.
Industrial IoT Platform for Predictive Manufacturing Analytics
MachineMetrics is an Industrial IoT analytics platform that monitors and analyzes manufacturing data in real-time. With simple "self-install" IIoT connectivity, MachineMetrics provides visualizations of real-time production, instant notifications, and predictive capabilities that help identify production bottlenecks, measure process improvements, schedule predictive maintenance, and drive manufacturing efficiency.
MachineMetrics is easy to integrate, simple to use, and produces powerful results: We're driving production output by more than 20% on average for our customers.
MachineMetrics Production - Industrial IoT for Production Managers and Executives
Make faster, smarter decisions with real-time data.
Empower factory floor workers to meet and exceed production goals with real-time visibility of machine and job information.
Detect and diagnose asset performance issues to help prevent unplanned downtime and increase asset utilization.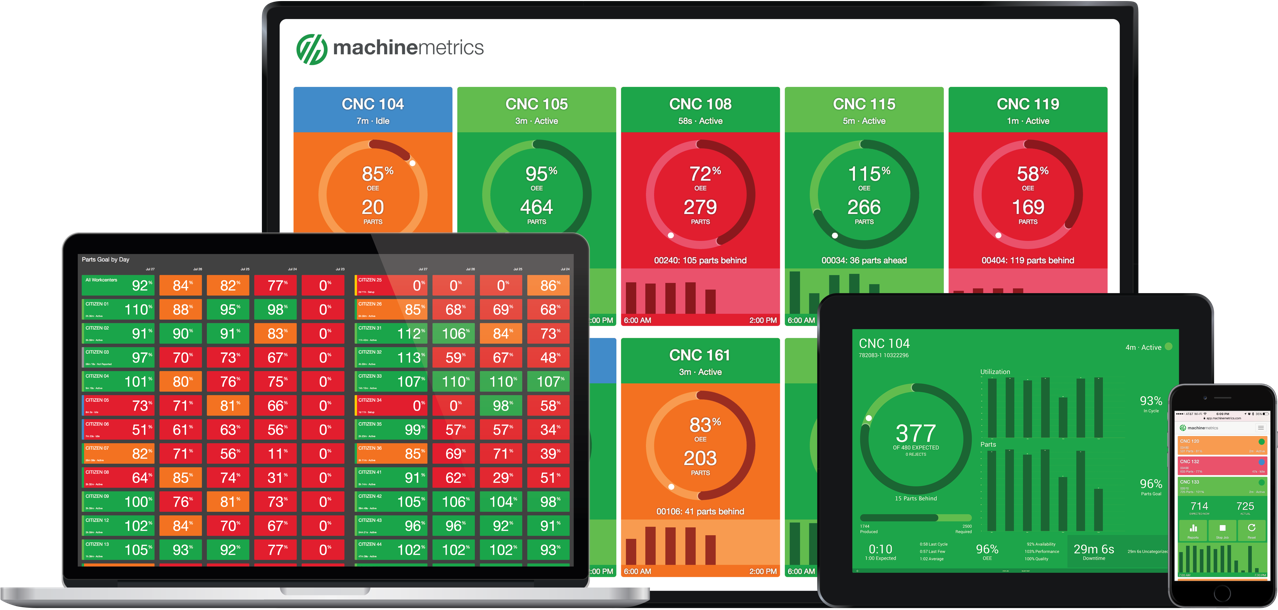 Click Here to Open a New Window and
Download The MachineMetrics Production Booklet

MachineMetrics Health – Predictive Analytics Software for Maintenance Managers and Process Engineers
What if you could stop a machine before a catastrophic failure?
Transform your approach to machine maintenance.
Monitor and manage equipment health in real-time.
Improve CNC Machine Tool health and prevent downtime with real-time diagnostics, condition monitoring, alerts, and preventative and predictive maintenance.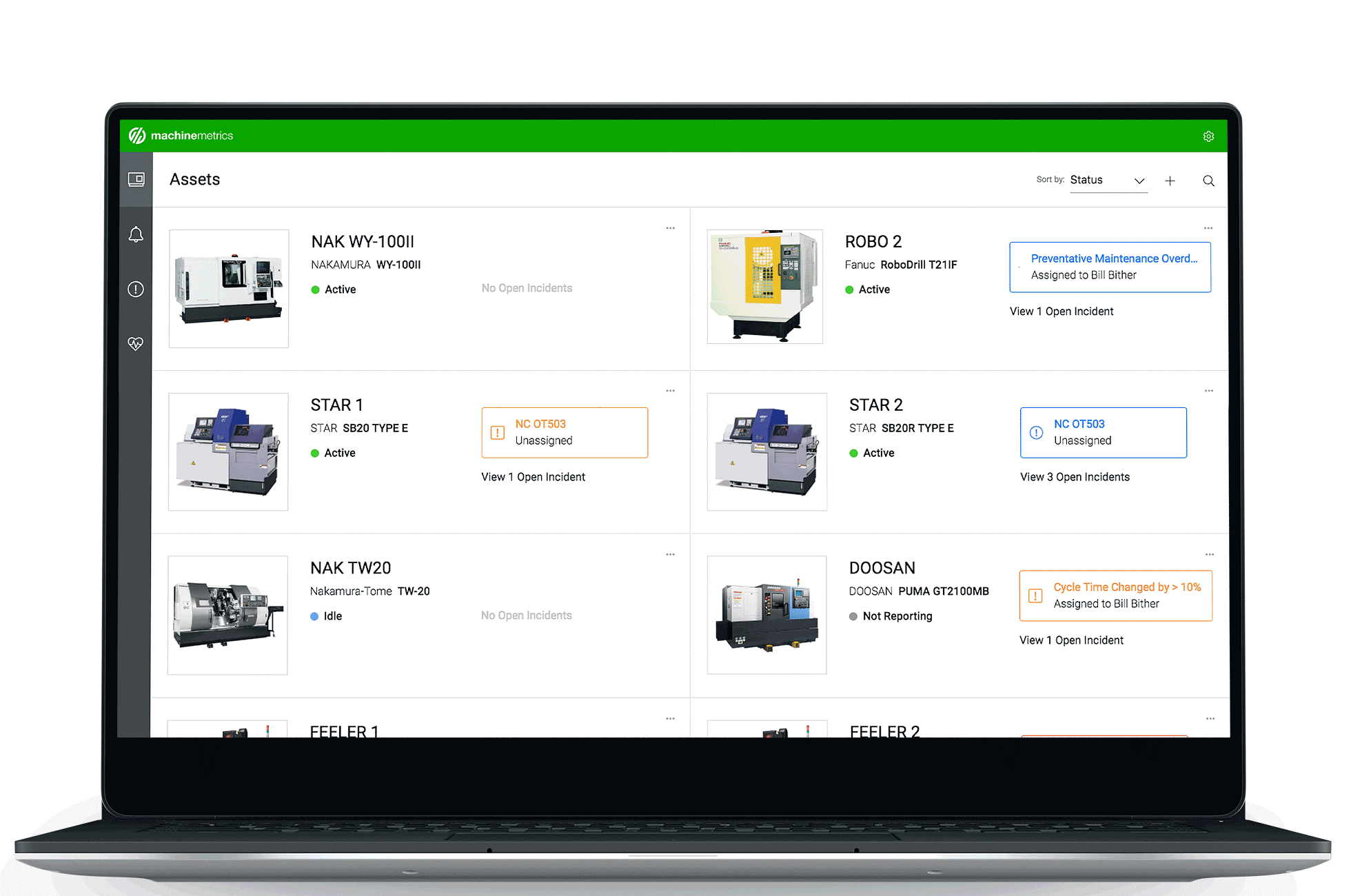 Click Here to Open a New Window and
Download the MachineMetrics Health Booklet
MachineMetrics Service – Predictive Analytics Software for Equipment Providers and Dealers
Allows remote monitoring and improved service for all your customers' machines in the field.
Enables your service team to diagnose and resolve equipment problems in real time.
Work with your customers to predict equipment failures and prescribe solutions before they occur.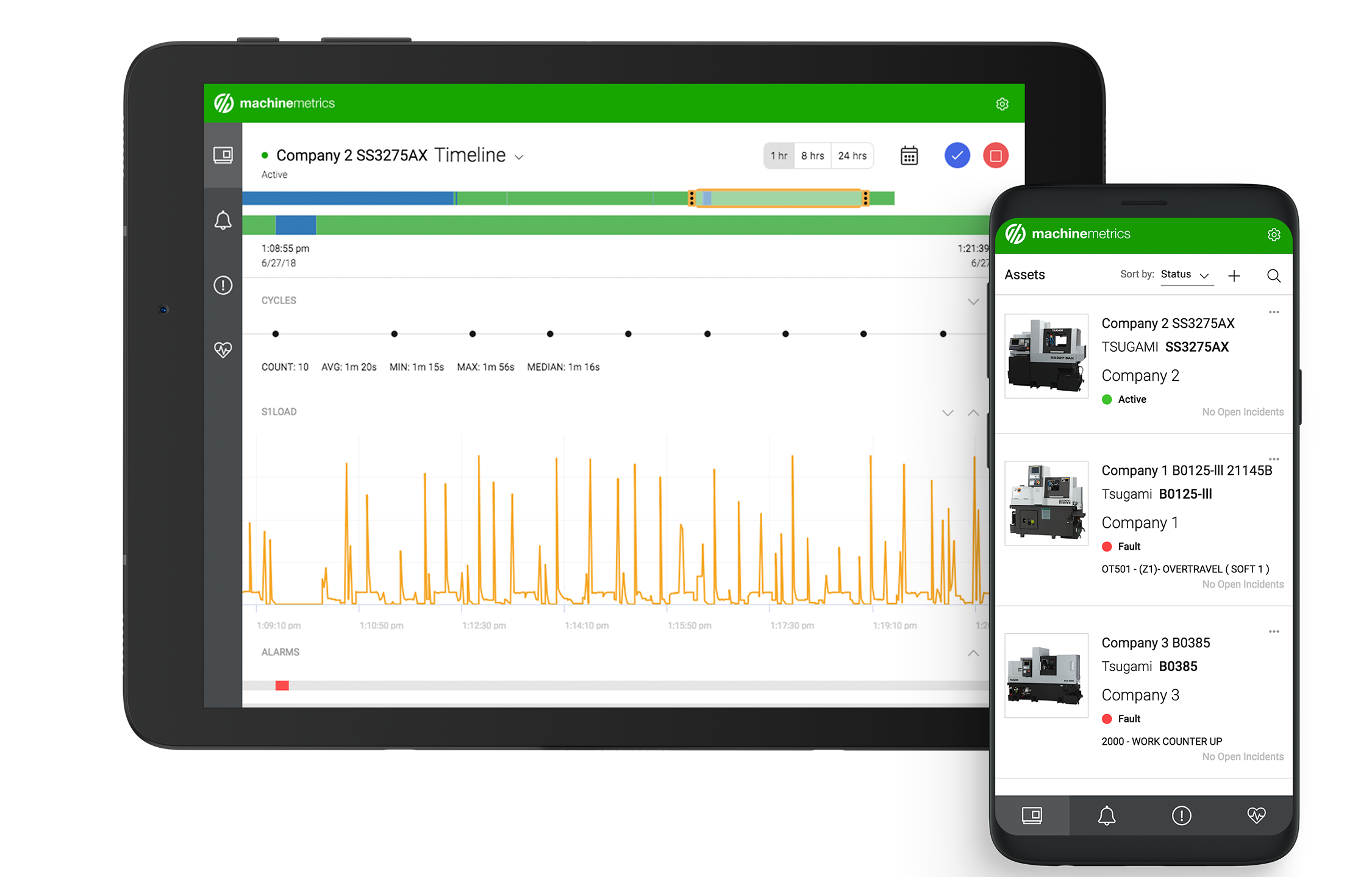 Click Here to Open a New Window and
Download the MachineMetrics Service Booklet
Sample Clients








Video - "What is MachineMetrics?"